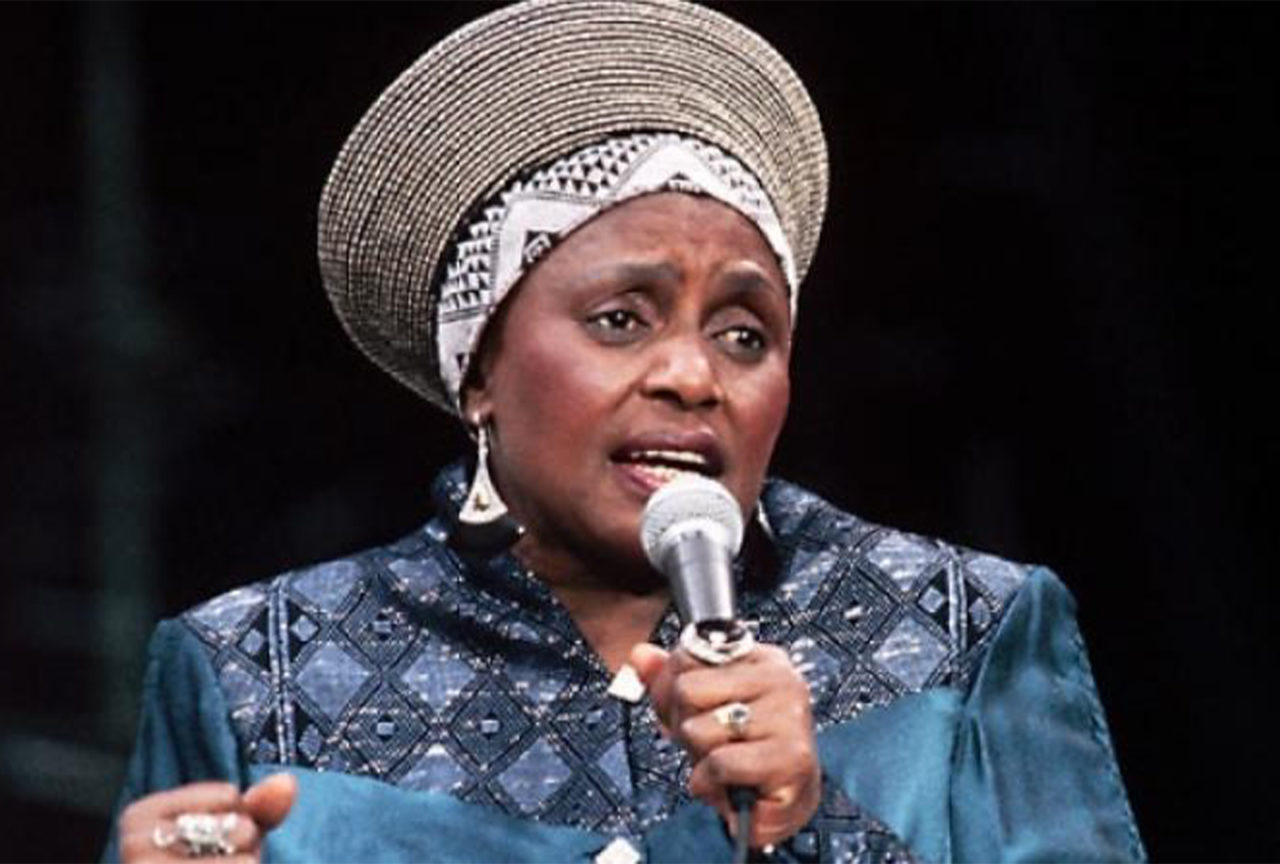 An evening with the legendary musician and civil rights activist. 
During 1966, South African singer and activist Miriam Makeba travelled to Stockholm, Sweden, to perform live at Bern's Salonger.
Read more: How jazz became the music of resistance in apartheid South Africa
Joined by Sivuca on guitar/accordion, Leopoldo Fleming JR on congas and William Salter on bass, Makeba performed songs including 'Mbube', 'Click Song', and 'Forbidden Games'.
Enamoured by the performance, an 18-year old Åke Holm recorded the soundtrack from the original transmission, and presented it to Makeba in 2002 as "a gesture of [his] gratitude for the joy she had given me these past 30 years."
Having also been preserved by Swedish Television, the performance was subsequently released on CD in 2003 by Gallo Record Company.
Watch the recording in full above, and check out the setlist below.
Setlist:
1. Mbube
2. Ask The Rising Sun
3. Forbidden Games
4. Chove Chuva
5. Click Song
6. When I've Passed On
7. You Are In Love
8. The Naughty Little Flea
9. Mayibuye
10. Kilimanjaro
11. Amampondo
12. Oxgam
13. Oh, So Alone
14. Akana Nkomo