Command AV
Command AV's Jeff Fox was operating two rigs at CAF, together with a big scale assemblage within the Democracy suite, the place the sound matched the great thing about the hi-fi. Jeff's setup included the day-glow crimson J.Sikora Standard MAX Special Editon turntable ($19,995) and J.Sikora KV MAX 12" Tonearm ($14,500) mounted with an Aidas Mammoth Gold Cartridge ($8650). From thence the sign ran to a Doshi Audio Evolution phono stage ($20,995). Digital front-end duties have been dealt with by an Aurender N30SA server ($25,000), a Berkeley Audio Design Alpha DAC Series 3 ($28,000), and a Berkeley Audio Design Alpha USB Series 2 digital interface ($2495).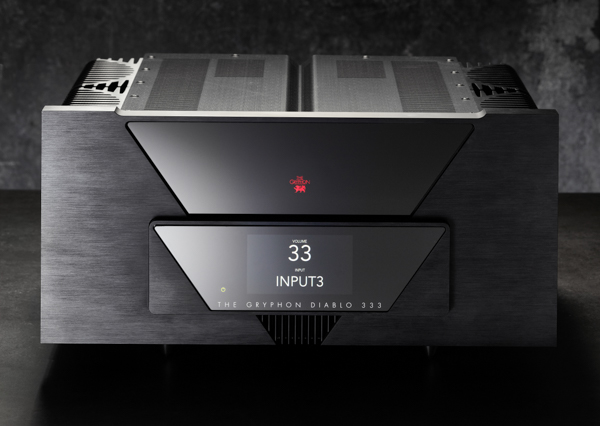 Amplification was offered by by the model new good-looking, gargantuan Gryphon Diablo 333 built-in amplifier ($24,990); the amp drove Magico S3 2023 audio system ($45,500). Transparent Reference and XL Cables and a Transparent Reference Isolator ($7600) accomplished setup with an HRS EXR Stand (4) shelf ($7795).
Jeff is aware of I'm a jazz head, so when he noticed me coming, he went straight for a Pablo Records' basic: Count Basie's Me and You. After the needle drop, the orchestra ambled alongside, nice and mellow, Basie's trademark piano doodling unfold throughout a maxed-out soundstage. Then, with excellent timing, an extremely highly effective, FFF quarter-note assault from the complete orchestra almost knocked me over, inflicting Jeff to emit thathet devilish laughter for which he's identified.
Music by way of the Command AV system was deliciously spatial, with spectacular ambient cues. Uncanny.
HI-FI News
by way of Stereophile.com https://ift.tt/bEp86y2
November 17, 2023 at 08:40PM